Meet Your Team
We're your personal training team – here to support your goals and long-term success.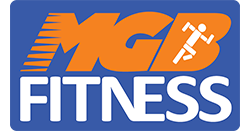 MEET OUR TEAM OF EXPERIENCED PERSONAL TRAINERS
With a combined experienced of over 20 years, the MGB Fitness team work together to provide you with a professional and personable service.
Click on the profiles below to learn more about us and our work in the fitness industry.
Megan Batchelor
MGB Director & Head Coach
Megan qualified as a personal trainer as part of an honours degree in Fitness and Personal Training which she completed between 2008 and 2011 at Southampton Solent University.  She was employed by a variety of fitness establishments including small independent companies such as the Winchester Tennis and Squash Club and larger chains such as David Lloyd Leisure over the next 4 years, before deciding it was time to make the leap into work as a self-employed personal trainer.
MGB Fitness was formed in January 2013, and for the next 2 years, Megan worked closely with a variety of clients in their homes and local parks getting know them and their families.  During this time, Megan also took up competitive power lifting.  As a sport with a majority male membership, and plenty of misconceptions of what is involved and how it affects the female physique, Megan used her expertise in training and fitness to see past misunderstandings to the potential benefits of top end strength training and how the body adapts to it.  Over the following 3 years, Megan competed and took titles at local, national, and international levels and was able to use her experiences and training to better help her clients of all shapes and sizes.
April 2015 saw the grand opening of the MGB Fitness Studio.  Megan devised the MGB Fitness Studio as a place for personal trainers such as herself to be able to access facilities to work with their clients to deliver the very best training in a private space without need of gym memberships and fees.
With the Studio well established, in December 2016 Megan launched a search for two new members of staff to create a team who could further grow the MGB Fitness service.  The new team would enable MGB Fitness to provide an even better package, to even more clients, and at a price that more people could afford.  With the addition of Kate and Luke, the MGB Fitness team launched the brand-new group training model in January 2017, and look forward to making a difference to many lives in the local Southampton community and beyond.
A note from Megan:
"I have learnt so much from my time as a personal trainer and love the variety that comes with my job.  Being a personal trainer to me is not just about using my technical knowledge to write effective programmes and provide nutritional guidance, but really getting to know my clients and their needs.  If I can familiarise myself with what inspires and matters most to them, I am able to provide them with the best possible support and motivation and take care of them in a holistic way.  At the end of the day, I take satisfaction from seeing how their time working with me has enabled my clients to make changes to their health and wellbeing, resulting in a better quality of life for them and those close to them."
Kate Ross
MGB Coach
kate@mgbfitness.com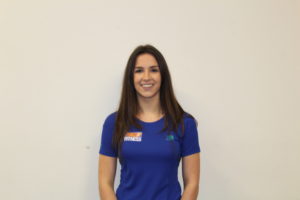 Kate's background in fitness began at a young age.  Attending 'Teen Fit' sessions at the local gym from age 13, she experienced many benefits which included losing weight, and gaining confidence. Her enjoyment of regular exercise, whether going to the gym or swimming, built up over the years.  Thanks to her own positive experiences, Kate decided that she wanted to help other people enjoy fitness, and the positive influence it had on her life.
In 2012 Kate qualified as a swimming instructor, working with children aged between 3 and 8 years old. This further realised her passion for helping and teaching people.
Qualifying as a Personal Trainer in 2013, Kate continued working in the industry as a self-employed trainer from multiple gyms; running classes, 1-2-1, and group sessions alongside swim coaching.  During this time, she worked with a range of people with different goals from re-building strength after an injury, through to training for a specific event.
Kate joined the MGB Fitness team in January 2017.
A note from Kate:
"For me, the most inspiring part of my job as a Personal Trainer is seeing the difference that a few hours of training per week can have on every aspect of someone's life.  I have been fortunate enough to work with and get to know some amazing people who have achieved their goals, began to enjoy their training sessions, and appreciate and love their own bodies. Having watched the way they transition to a more confident and happy version of themselves is what gives me the most motivation and satisfaction my work."
Luke Evans
MGB Coach
luke@mgbfitness.com
Luke has been involved in the health and fitness industry for nearly 10 years.
Starting out from a young age, Luke's passion for sport began at 5 years old when he participated in various disciplines to a high level.  This ranged from rowing at the Henley Royal regatta, to representing England in swimming and tennis.
Encouraged by his parents to channel his energy and focus onto a specific sport, Luke then concentrated his attention on football, developing his skills to a standard that enabled him to play at professional clubs for many years.  As his playing career came to an end, Luke continued to compete in long distance running and still enjoys regular training to this day.
Luke embraced the wealth of experiences he had accumulated during his participation in competitive sport, and decided to use them to help other people to achieve their goals by qualifying as a fitness professional.  He studied at university and qualified as a level 4 sports massage therapist, during which time he continued to work with elite athletes and professional football clubs.
Having helped many sports people to get back to full fitness through the rehabilitation process, Luke was further inspired to continue his qualifications into certifying as a personal trainer.  In the following years, he worked in a number of different environments including corporate gyms, independent gyms, and personal training studios.  Though there were elements of each of these that Luke enjoyed, his focus was drawn toward the more personal approach which he found achieved the optimum results for his clients.
Luke joined the MGB Fitness team in March 2017.
A note from Luke:
"It does not matter what your goal is, I will go above and beyond to help you achieve the desired results.
There are a few simple things that I like to think about whilst being a personal trainer, and l like my clients to think the same. There is no such thing as stupid question when it comes to your health and well-being, so if you are thinking of a question no matter what, always ask it.  Secondly you cannot out train a bad diet – so plan, prepare, and plan some more.  Lastly, I ask my clients to put in all the effort in that they can, and not to leave wishing that they had done more.  The key word in what I do, is that I am a personal trainer and this is what I pride myself on. Being approachable, helpful and knowledgeable to make sure you get the results you want."
Why Train With MGB Fitness?
Our MGB Fitness personal trainers will make sure you're on track both in the studio and in the kitchen with tailored exercise and nutrition plans.
Our specialist personal trainers will help you to stay fit leading up to your pregnancy, as well as get you back in shape during those all-important 6 months after.
Our personal training team will help you to achieve your goals. We frequently help people to:
Increase stamina
Increase energy
Increase metabolic rate
Increase weight-loss
Improve body image and self-confidence
Decrease stress and anxiety
Improve posture and reduce back pain
Improve muscular endurance
Book Your Free Consultation Now
Make a change to your health today. Take the first steps towards a healthier and happier lifestyle with MGB Fitness. Claim your free exercise session and fitness consultation now.